Chat or text?
Kids Under Armour Micro G Spine Disrupt
Item #08653
MSRP:
$

69.95
VIP, All Your Benefits Apply!
Loading product details ...
Description
Reviews (0)
Video
Product Description:
Kids Under Armour® Micro G Spine Disrupt

This web exclusive item ships separately within the continental U.S. only. You can count on this item to ship in 3-5 business days!
Features & Benefits:
Mesh upper : Ventilation
Overlays : Adds structure and support
Anti-microbial treatment : Minimizes odor causing bacterial and infectious fungus
Cage and core elements : Protected ride
Full-length Micro G foam midsole : Cushions landings for explosive takeoffs
Rubber traction : Durability with less weight
Non-marking rubber outsole : Traction
Product 08653 Review
Vote to Create a Video!
We don't currently have a video for this product, but you can make it happen!
Can't wait to learn more about this product?
Recommended
More Related Products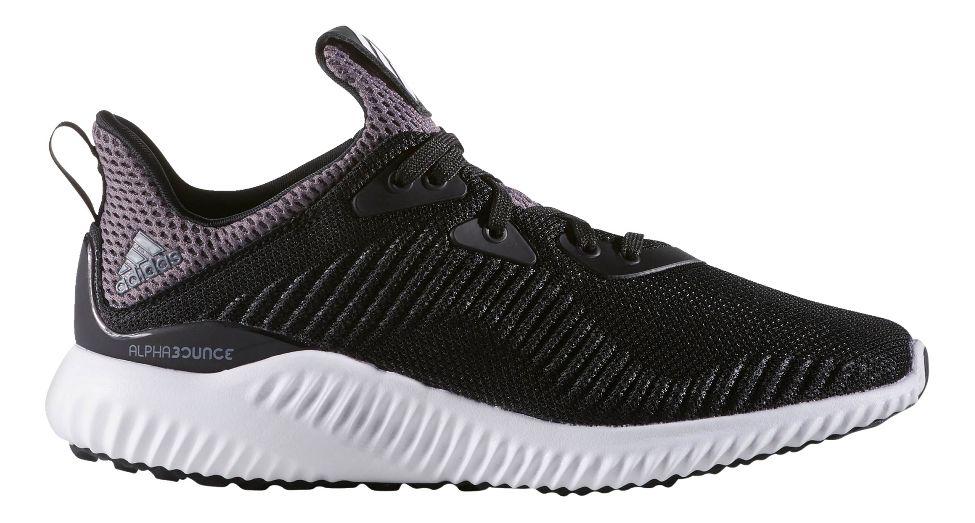 Kid's ADIDAS® ALPHABOUNCE J :: Give kids a modern look and springy cushion in the Kid's adidas® AlphaBounce J. They'll ...
ASICS® Noosa FF™ :: The Noosa Fde; PS shoe provides durability, cushioning, and support for active kids. The seamless upper ...
YOU'RE FAMILY, SO WE'VE GOT YOUR BACK!
VIP Members

: Enjoy

free

return shipping on exchanges for Kids product!
Simply call
1.800.537.6406

and a Fit Expert will process your exchange and issue your free return shipping label.
| | | | |
| --- | --- | --- | --- |
| Membership Level | Footwear | Apparel | Accessories |
| REWARDS PLUS VIP FAMILY | 90 Days New or Used! | 90 Days New or Used! | 60 Days New |
| VIP FAMILY | 90 Days New or Used! | 60 Days New | 60 Days New |
| NOT YET A VIP | 60 Days New | 60 Days New | 60 Days New |
Size Up Your Superhero
Grab a ruler
Have your superhero stand on top of your ruler, with their heel against a wall. Measure from heel to the end of their longest toe. (Can't get 'em to stand on a ruler? Watch this video.)
Use the table below to convert inches to shoe size. Make sure to size up by a half or whole size. That's it!
Children: Ages 0-6
| Shoe size | Inches |
| --- | --- |
| 0C | 3 1/8" |
| 0.5C | 3 1/4" |
| 1C | 3 1/2" |
| 1.5C | 3 5/8" |
| 2C | 3 3/4" |
| 2.5C | 4.0" |
| 3C | 4 1/8" |
| 3.5C | 4 1/4" |
| 4C | 4 1/2" |
| 4.5C | 4 5/8" |
| 5C | 4 3/4" |
| 5.5C | 5" |
| 6C | 5 1/8" |
| 6.5C | 5 1/4" |
| Shoe size | Inches |
| --- | --- |
| 7C | 5 1/2" |
| 7.5C | 5 5/8" |
| 8C | 5 3/4" |
| 8.5C | 6" |
| 9C | 6 1/8" |
| 9.5C | 6 1/4" |
| 10C | 6 1/2" |
| 10.5C | 6 5/8" |
| 11C | 6 3/4" |
| 11.5C | 7" |
| 12C | 7 1/8" |
| 12.5C | 7 1/4" |
| 13C | 7 1/2" |
| 13.5C | 7 5/8" |
Youth: Ages 6+
| Shoe size | Inches |
| --- | --- |
| 1Y | 7 3/4" |
| 1.5Y | 8" |
| 2Y | 8 1/8" |
| 2.5Y | 8 1/4" |
| 3Y | 8 1/2" |
| 3.5Y | 8 5/8" |
| 4Y | 8 3/4" |
| 4.5Y | 9 |
| 5Y | 9 1/8" |
| 5.5Y | 9 1/4" |
| 6Y | 9 1/2" |
| 6.5Y | 9 5/8" |
| 7Y | 9 3/4" |